Eastside's Ear, Nose & Throat Doctors
At NW Face our experienced ENT providers are dedicated to helping you identify and address your nasal, throat, ear, head and neck problems. The ability to breathe, speak, and hear is critical to your quality and enjoyment of life. Our purpose is to use the most advanced treatments and technologies available to effectively reduce or eliminate your symptoms. For the past 25 years, we have had the privilege of serving the ENT needs of Kirkland and the greater Seattle Area.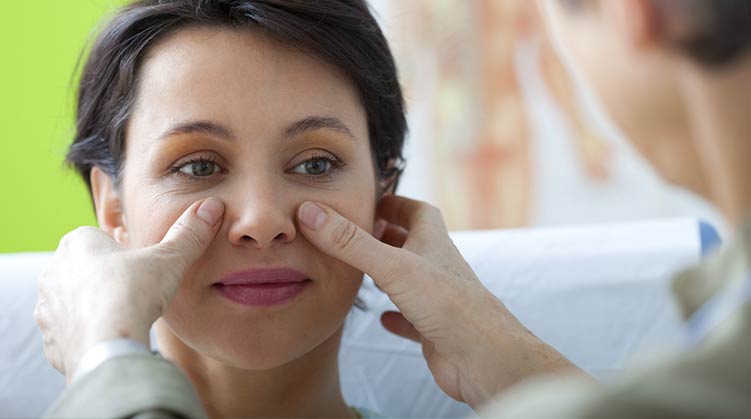 Our esteemed group of board-certified Otolaryngologists share the philosophy that each patient is unique, and must be assessed individually and comprehensively. We aspire to create a life where you can experience all your senses with ease. After your initial consultation and diagnosis, we will recommend a treatment path that best addresses the issues that are causing you pain and discomfort. It is our goal and responsibility to ensure that you understand your condition and treatment options, so we are here for you to answer all questions throughout the process.
Professional Medical Service
Each and every member of our team is dedicated to providing you with the best experience and outcomes. We want you to feel comfortable, happy, and healthy when you leave our office. From the moment you walk in the door, we are devoted to treating you like family. We will educate you to ensure you can make informed decisions about your ENT Treatment and answer any questions you may have during and after treatment. We offer professional, expert ENT care, and deeply value the trust you place in our team.
Diagnose and Treat Issues
You can recognize that something is not right, but you may not know exactly what is bothering you. Our team of ENT experts can help you address current problems and prevent future problems by offering the appropriate treatments and practices that can improve your quality of sleep, breathing, speaking, and hearing. Our providers will carefully assess your situation and offer recommendations just for you.
Award Winning Physicians
Our renowned Ear, Nose, and Throat doctors Ludwig Allegra and Sunil Ummat are board-certified and specialize in ENT treatment and surgery. Both have over 25 years of experience working together to treat various ENT conditions. Dr. Ummat and Dr. Allegra are dedicated to providing you the highest quality of coordinated care and the best possible results.
What are some of our Ear, Nose & Throat services?
Issues Addressed:
Nasal & Sinus Anatomy
Sleep Apnea & Snoring
Breathing Troubles
Deviated Septum
Common Cold
Nasal Allergies
Chronic & Acute Sinusitis
Asthma
Tonsillitis
Rhinitis
Post-Nasal Drip
Frequent Nosebleeds
Nasal Polyps
Sinus Pressure & Pain
Turbinate Hypertrophy
Voice Disorders
Swallowing Disorders (Dysphagia)
Hearing Loss
Airway Disorders
Vertigo
Tinnitus
Hearing Loss
Smell Disorders
Treatments Offered:
Septoplasty
Functional Rhinoplasty
Turbinate Reduction
Balloon Sinuplasty
Endoscopic Sinus Surgery
Revision Sinus Surgery
Nasal Polyp Surgery
Propel Sinus Stent
Tonsil Surgery
Adenoid Surgery
Allergy Testing
Sinus Cultures
Sinus CT Imaging
In-Home Sleep Apnea Testing
Nasal Endoscopy
Thyroid Ultrasound
Hearing and Balance Testing
Contact Us
Address 3100 Carillon Point Kirkland, WA 98033
Phone (425) 522-0555