Skin Inflammation
Dermatitis affects about one in every five people at some time in their life. It results from a variety of different causes and has various patterns.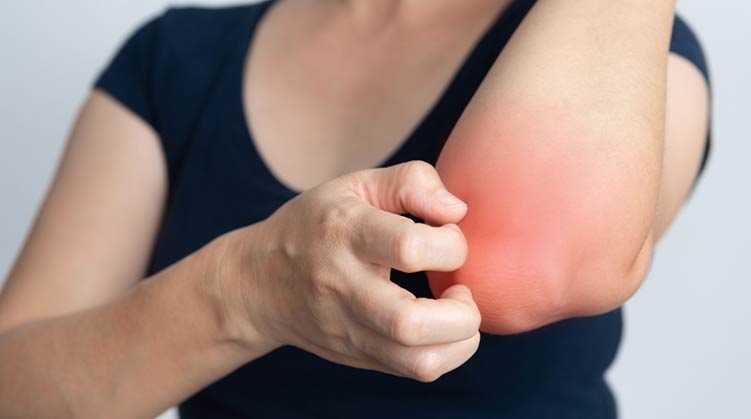 Are Dermatitis and Eczema the same?
The terms "dermatitis" and "eczema" are often used interchangeably. Dermatitis is the medical term for eczema.
Dermatitis refers to a skin condition where the skin becomes red, swollen, and sore or itchy, often accompanied by tiny blistering and flaking. This blistering and flaking is often brought on by an allergic reaction or external irritation. It can be "acute" or "chronic," or both. Chronic dermatitis refers to a longstanding irritated area. It is often darker than the surrounding skin, thickened (lichenified) and rough.
Identifying the causes
Psychological stresses can provoke or aggravate dermatitis, presumably by suppressing normal immune mechanisms. The best way to diagnose dermatitis is by having a board-certified dermatologist identify the cause and treat it. Allergic and irritant dermatitis appear identical on the skin. Personal history and patch testing to possible allergens can help identify the cause.
Concerned
Our team of board-certified physicians at NW Face Medical can help diagnose, treat, and get you on a skin care regimen that works for you. Contact us today to schedule a consultation.
Contact Us
Address 3105 Carillon Point Kirkland, WA 98033
Phone (425) 522-0555